Prepaid2Coin LLC Launches Closed Beta, Paving The Way For The Future Of Financial Literacy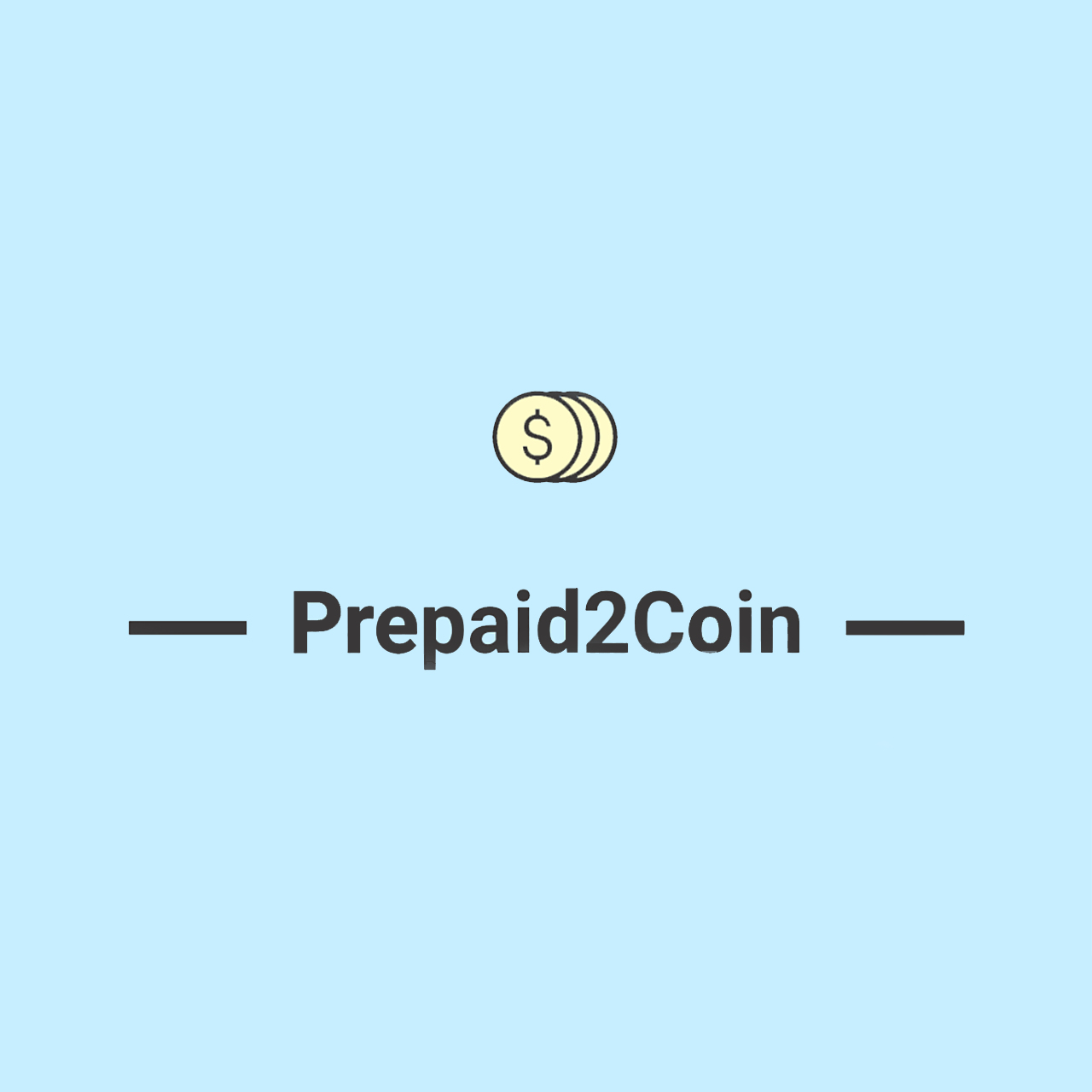 Prepaid2Coin LLC, the only platform for unbanked consumers to purchase cryptocurrency without waiting days for processing, has announced the launch of its closed beta program. The platform is now accepting new registrations.
Prepaid2Coin is a simple and easy-to-use platform that enables users to purchase Bitcoin with prepaid cards, including Visa, Mastercard, and American Express, from providers like MyVanilla, OneVanilla, and GreenDot. Users need to register and complete KYC and Due Diligence checks, after which they can start buying Bitcoin with prepaid cards like any traditional OTC desk. Prepaid2Coin aims to provide some of the lowest fees available for buying Bitcoin with prepaid cards.
"More than half of millennials (56 percent) haven't used their gift cards, with an average per-person value of $139, compared with 52 percent of boomers ($113), 47 percent of Gen Xers ($112), and 46 percent of Gen Zers ($81)." According to a Bankrate survey, this data is essential to understand why Prepaid2Coin is in a unique position for growth, with more than 49% of Americans possessing unused prepaid cards (source).
Prepaid2Coin uses Artificial Intelligence in collaboration with Evith Technology to verify identification documents. The portal is simple and easy to use and only requires a webcam or mobile phone camera. Prepaid2Coin is fully legally and regulatorily compliant, having passed several independent AML Audits with industry-standard AML/CFT controls implemented. The company has an 11 million dollar valuation.
"We aim to provide a safe and convenient way for unbanked consumers to purchase cryptocurrency," said the company spokesperson. "Our platform provides an opportunity for them to invest in cryptocurrency without the need for a bank account or waiting days for processing."
According to a survey by The Ascent, "41% of Americans who have never bought cryptocurrency are likely to buy in the next year." With tens of thousands of dollars in monthly revenue and being fully legally and regulatorily compliant, Prepaid2Coin LLC is perfectly poised for growth.
Prepaid2Coin LLC is the first platform that enables unbanked consumers to purchase cryptocurrency without waiting days for processing. The company is now in closed beta and accepting new registrations. For more information about Prepaid2Coin LLC and to register for the platform, visit the company's website at https://prepaid2coin.com
About the Directors/Founders:
Cory is an entrepreneur, consultant, and engineering lead with a specialization in creating web platforms. Having previously built and led engineering teams, managing the architecture at fast-growth startups as well as having held critical positions at Fortune 500 companies, Cory supports Prepaid2Coin's regulatory compliance and the entirety of Prepaid2Coin's tech stack, ensuring the users have a smooth and reliable experience every time.Toby has been involved with cryptocurrency since his teenage years and brings proven experience as a tenured professional with years of direct, real-world experience within the industry. Toby applies this real-world experience at Prepaid2Coin to improve operational efficiency, ensure regulatory compliance and drive customer acquisition. Working closely with his co-founder Cory, Toby is positioning Prepaid2Coin to scale even further in 2023 with the appropriate investment.
Media Contact
Company Name: Prepaid2Coin LLC
Contact Person: Toby Davis
Email: Send Email
City: Casper
State: Wyoming
Country: United States
Website: Prepaid2Coin.com