The Delivery Man Opens Up To A Great Response On Amazon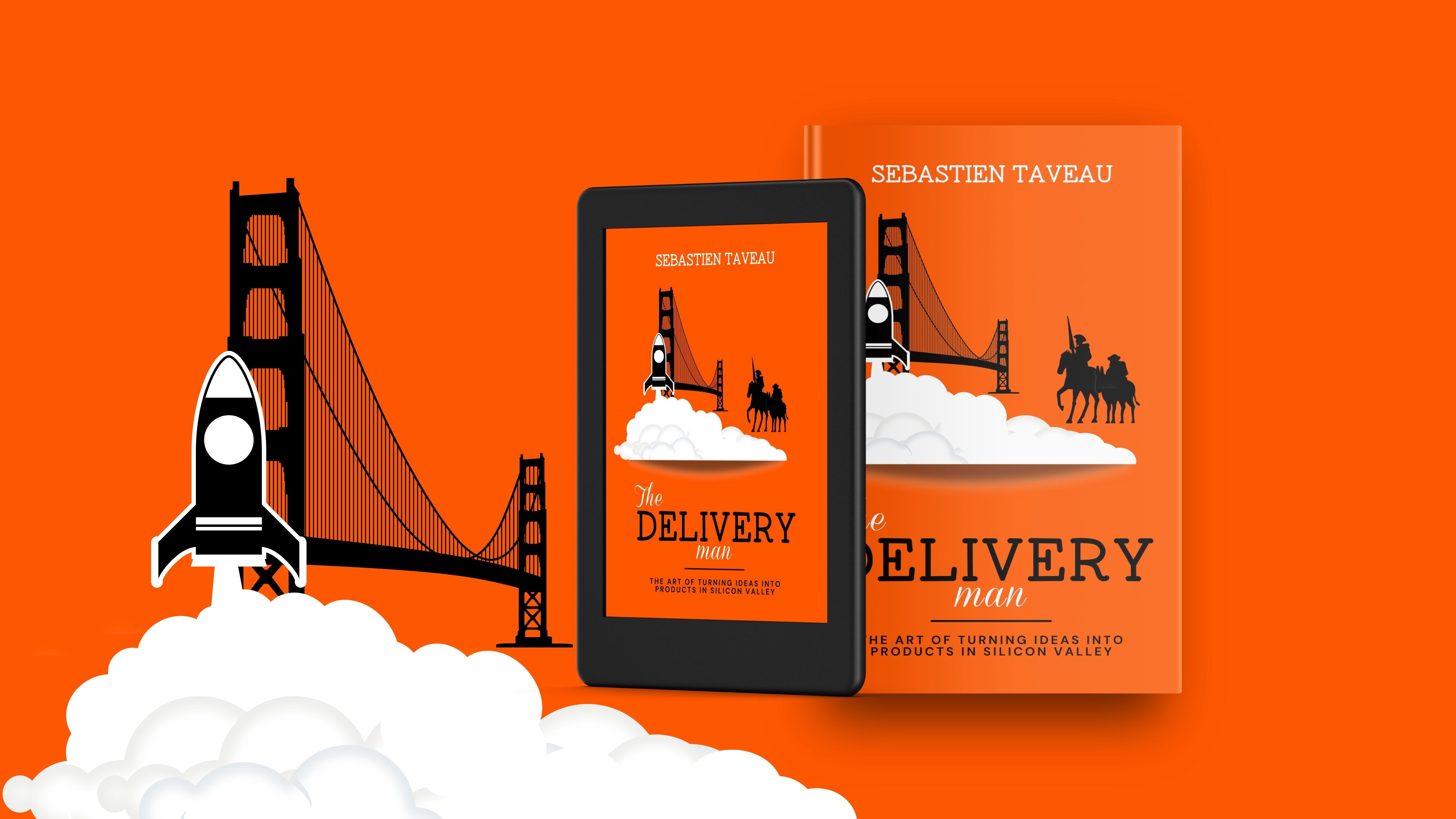 The Delivery man is a recollection of the events that led Sebastien Taveau to become one of the top technology executives in Silicon Valley, along with the repeatable steps he took. 
The Delivery Man, a book by well-known tech executive Sebastien Taveau, has managed to open up to a great response from its readers across the world. The book shares the story of the invisible crowd, the people behind the scenes who deliver the products, services, and experiences for big companies. Although they're not as famous as those who 'dream' the products this invisible crowd designed and delivered, they can still make a good living while working on their ultimate dreams.
"I took great delight in reading his memoir-cum-manual about product delivery in exciting times because the ability to actually deliver a new product, to go from the idea sketched out on a napkin to the sustainable revenue stream and satisfaction for all stakeholders, is essential to the economy but (as Seb himself notes) unglamorous." – Dave Birch (UK).
Even Jean-Louis Gassee, the legendary former Apple executive and one of the Silicon Valley barons, believes that this book is a much-needed addition to the lives of many people as it will help them get over their self-doubting mindset that often keeps them down.
According to Robert Kiyosaki, the poor and the middle class revolve around a pattern of getting up, going up, and paying bills, a practice he calls the Rat Race. As more and more people feel stuck in the rat race in today's technological world, many desperately need to escape the toxicity of this never-ending vicious cycle.
Most people dream of catching a big break without any idea of how they are going to do it. And before they know it, they're 60 years old, near retirement, and giving up on their dreams. Sebastien Taveau hopes that by sharing his own experiences, he can lay a path for these men and women to achieve their dreams.
Sebastien Taveau first set foot in the U.S for a big tech job he had just secured. He started small, but over the years, and by employing some tactics and strategies, Sebastien rose to the top, becoming one of the leading technology executives in the Bay Area. This book is his memoir of the key elements that earned him this success, and after several years, he wants to reveal all of them in The Delivery Man.
"Thank heavens for visionaries and their amazing inventions… But give us more Delivery Men, more of the people who make the indispensable connection between dreams and market reality. With an illustrious career as a Delivery Man, Sébastien Taveau writes a much-needed ode to his beloved professions". – Jean-Louis Gassée (USA).
The Delivery Man shares all of the methodologies that Sebastien employed to achieve success, respect, and discipline in both his personal and professional lives. Irrespective of the line of their work, individuals can apply the principles described in this book into their own life to achieve success, whether they're on the front or behind the scenes.
As evident, the book has been ranked as #1 on Amazon in new releases for several categories, including Engineering Management Process, Engineering Project Management, and Technical Project Management. The Delivery Man is currently #1 Most Wished For and #2 Hot New Release in its category.
"Currently No.1 Pre-Release on Amazon. Sebastien Taveau lives and delivers product ideation, creation, and realization. My copy is on still order but anticipates important real-world learnings" – John Wood (Australia).
Those interested can immediately preorder on Amazon the eBook and all formats (Hardcover, Paperback) on 11th November 2022. There will also be an Audiobook released in December.
To know more about the book or the author, visit its official website or follow them on LinkedIn.
For bookings, please write to [email protected]
Media Contact
Company Name: Tavo Reno Publishing
Contact Person: Flor Estevez
Email: Send Email
Phone: 917-488-8626
City: Bay Area
State: CA
Country: United States
Website: thedeliveryman.info